eMBR and edhr Design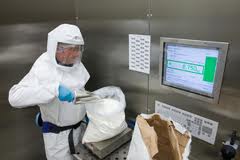 Marwall professionals are expert in design activities
associated with MES and Batch Record Design in
Pharmaceuticals, Consumer Health Products, and Device
History Records. Their solutions are known to provide a
high ROI by providing normalization and standardization to
ISA 95 and FDA Requirements..
Utilizing Rockwell Software RS-PMX or Werum PAS-X MES Solutions, designing Electronic Records to help manage operational complexities and improve quality and productivity utilizing a comprehensive S88-based recipe and batch modeling and configuration will allow the definition of data sources, business rules, conditions, tasks, and procedures. Once the operational requirements have been configured, the Recipe will effectively manage the execution of the complete workflow.
MES Validation

M

anagement
Marwall Associates provides onsite Qualification and Validation Services to the Life Sciences industry with a broad range of qualification and validation services to ensure that you properly maintain compliance to FDA & EMA Regulations, ISO, GxP , GAMP, as well as your unique Corporate Quality Policies.
We work closely with our customers to deploy proper trained and highly qualified Engineers and Technicians to complete your project Needs.
D

ata

M

anagement
Marwall offers specialized solutions for analysis and management of data for specific industry applications. Enable you to design, optimize and troubleshoot existing installations and develop new solutions without totally rebuilding your data.
W

eb

S

ite

D

esign
We will be glad to take care about your website ; and it will not cost you arm and leg. Our service costs only a fraction of salary of a webmaster working on a full-time basis, while your site is supported by our professionals having the 10-year working experience.
A professionally designed website deserves to be professionally maintained. Your website is an extension of your Company or Association and allows your members to stay informed.